Family Chiropractic
More health care consumers are realizing that drugs and surgery are not the only solutions for health problems. And, as evidence of chiropractic's effectiveness continues to emerge, the field of chiropractic has become mainstream. Chiropractic is one of the safest forms of healthcare. Several millions of people visit doctors of chiropractic every year for a variety of conditions, not just back pain. And, more medical doctors are referring their patients and family members to doctors of chiropractic. Everyone, especially children, can benefit from chiropractic care.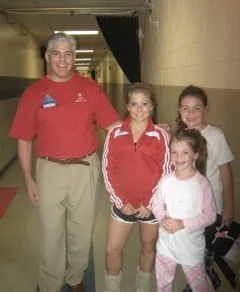 Dr. Gillman with Shawn Johnson

Sports Chiropractic
Dr. Gillman is a Diplomate of the American Chiropractic Board of Sports Physicians (DACBSP). The Diplomate degree comprises of 300 course hours that encompass radiology, orthopedics, neurology, emergency procedures, biomechanics, exercise training, nutrition and athletic taping, 100 field hours with sports teams and other sports venues, practical and written board exams, and a requirement to publish a research paper in a clinical journal. The DACBSP education assures sports teams and trainers that the doctor has met a high level of competency in diagnosis and treatment. Dr. Gillman will consult with your sports team or athletic director upon request.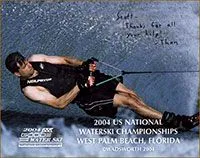 Athletes are discovering how sports chiropractic can optimize their performance. Freeing stuck and inhibited joints, releasing muscles and fascia, improving the general function of a body region, and reducing pain all are beneficial for athletic performance. Credentialed sports chiropractors learn various methods for examining and treating athletic conditions. This can be for rotator cuff problems in the shoulder, knee pain, ankle sprains, foot/orthotic problems or other issues beyond neck and back pain.